Getting your dream backyard is what we do and here's how.
Jerry Carter Homes
"My father was a craftsman, back in the days after WWII, when people
still took pride in their craft. He owned a very successful paint contracting company and taught me all he knew.
After college, I decided I wanted to try to do something different. And an old German custom home builder became my mentor. He instilled in me his Old World precision mindset. And every morning, he would pull up on the job and stay there and babysit that job all day long. He knew everything that went on in that house. And I've followed his example for nearly four decades.
Sometimes, customers show me a picture of something they want us to do in their home. But we don't have any of the components in that picture to work with. So we help them by asking, 'What is it you like about this?' Then we see what we can do to work it in…" Visit Website
North Dallas Arborist
Mark Williamson is an I.S.A. certified arborist who works onsite with his team on every project. Let our team of experts help you preserve the aesthetic and ecological value of your shade trees, ornamentals and shrubs.  Mark has been involved in Arboriculture since 1980 and has acquired invaluable hands-on field experience in addition to academic training in arboriculture. Visit Website
Blaze Appliances
Blaze makes all of their products from quality grade stainless steel and cast stainless steel burners. Just like your outdoor kitchen, these top notch appliances will keep you busy for years of endless outdoor fun. Complete with grills, burners, refrigerators, access doors/drawers, drawers for trash or propane, and the all new griddles, Blaze has you covered. No matter what you are looking for, we have the perfect option for you and we are always priced right! Visit Website
Lynx Grills
The Lynx Professional isn't for show, it's a work of art. It's not about glamour, it's about cooking on a superior machine. One so well engineered and built, that it can seamlessly blend into an elegant outdoor room. A better life deserves a better grade of grill. Visit Website
Big Green Egg
Big Green Egg is a modern-day evolution of these ancient cookers. Its design is modeled on the clay cooking vessels first seen during the Chinese Qin Dynasty and then used by the Japanese beginning in the 3rd century. State-of-the-Art ceramics and a patented draft door and vent cap deliver a wide range of easily adjusted cooking temperatures from high-heat searing to low-and-slow smoking. A hard-coat porcelain glaze ensures the signature green color will not fade or discolor under harsh outdoor conditions. Other improvements which have enhanced the traditional design include an easy opening hinge assembly and a durable stainless steel cooking grid. Visit Website
Infratech Heaters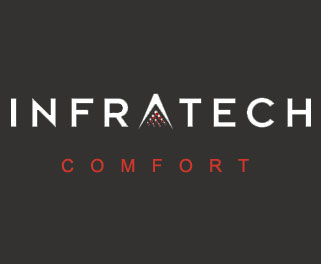 Infratech uses the latest in manufacturing technologies to offer you the most efficient infrared systems for the lowest cost in the industry. We provide curing solutions for virtually any coating or composite in use today. From the world's largest furniture manufacturing lines to curing a paint job in a small spray booth, from heating a backyard patio to a complex mega-resort, Infratech can provide the design, engineering, controls and infrared equipment your property or facility requires. Visit Website
Ledge Loungers

Ledge Loungers are designed to create perfect outdoor spaces for entertaining and relaxation. Featuring classic outdoor furniture pieces, stylish, convenience-adding accessories, and our signature in-pool furniture for in water use, all Ledge Lounger products are made of high-quality materials and designed to withstand the elements, so you can relax with peace of mind and enjoy the amenities of the outdoors all year round. Visit Website
Pentair Pool Equipment
Crystal clear pool and spa water invites a healthy, active lifestyle. Pentair's solutions are engineered to filter, clean and sanitize water, while automation equipment makes it all easy to control from anywhere so that you can truly enjoy your pool and spa. Visit Website